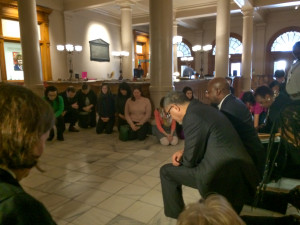 TAKE ACTION NOW by signing a petition, asking your faith leader for their support, contacting decision makers, gathering people for prayer, or spreading the word on social media using the hashtag #KellyOnMyMind
The Georgia Board of Pardons and Paroles has full power and authority to stop this execution.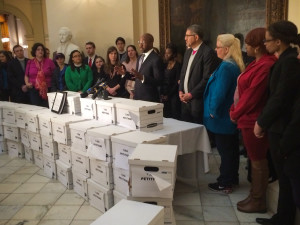 They are currently deliberating on Kelly's case. As the highest elected official in Georgia, Governor Nathan Deal is also not powerless to respond. Community support for Kelly could be a significant factor in commuting her sentence, and for this reason we believe that every tweet, email, post, call, and signature will make a difference.
---
SIGN AND SHARE THESE PETITIONS
Sign this Petition: Stop the Execution of Kelly Gissendaner. Launched in February, this petition has received more than 85,000 signatures from across the U.S. and around the world. On March 2, a group of Georgia religious leaders delivered these petitions to the office of Governor Nathan Deal and held a press conference in the Capitol Rotunda on the morning Kelly was scheduled to be executed. Sign this petition and to send a powerful message to Georgia's leaders: You have the power to save Kelly's life. This is the time to act.
Faith Leaders can sign a second petition here 
We believe that all life is sacred, and that fairness and mercy are the hallmarks of a just legal system. Kelly's execution is an affront to both of these convictions. More than 1000 faith leaders, including some of the most prominent religious leaders in Georgia, have signed on to this letter calling on Georgia's top political and judicial officials to spare Kelly Gissendaner's life. You can add your name to this petition, invite others to sign, share on social media and speak about this commitment with your faith communities.
---
TELL decision makers you support Kelly!
Right now we need people to call, tweet, and post publicly to the Governor and Georgia Board of Pardon's and Paroles social media pages. If you live or work in GWINNETT COUNTY in Georgia, please mention this in your communication since you live in the community where the crime happened.
You can join the discussion on social media by using the hashtag #KellyOnMyMind.  You can also follow us on Facebook for the latest news pertaining to Kelly's case.
Georgia Board of Pardons and Paroles
Phone: (404) 656-4661
EMAIL: Clemency_Info@pap.state.ga.us
Facebook: https://www.facebook.com/GAParoleBoard
Twitter: @GA_ParoleBoard
Governor Nathan Deal
Phone: (404) 656-1776
Online contact form
Facebook: https://www.facebook.com/GovernorDeal
Twitter: @GovernorDeal
---
PRAY WITH KELLY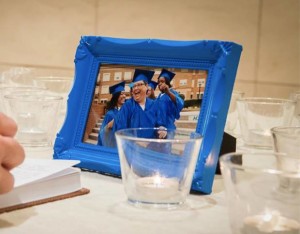 Knowing that she could receive a new death warrant at any time, Kelly has asked people of faith to join her in prayer each day at 7 pm. Please join us in praying with Kelly for the family of her victim, Doug Gissendaner; for her children and their families; for her lawyers; for the Georgia Board of Pardons and Paroles; and for Georgia Governor Nathan Deal. Pray that Kelly will receive clemency, and for a state and nationwide end to the death penalty. ‪#‎kellyonmymind
Resources for use in prayer vigils, worship services, and other gatherings:
LEARN MORE
Being informed about Kelly's case is important as we tell her story. These documents will help:
Background Information about Kelly's Case (updated: August 30, 2015)
Kelly Renee Gissendaner, Petition for Clemency (presented on February 24, 2015)
Kelly Renee Gissendaner, Petition for Clemency (request for reconsideration)